Moose Hunting on Rainy Lake, Ontario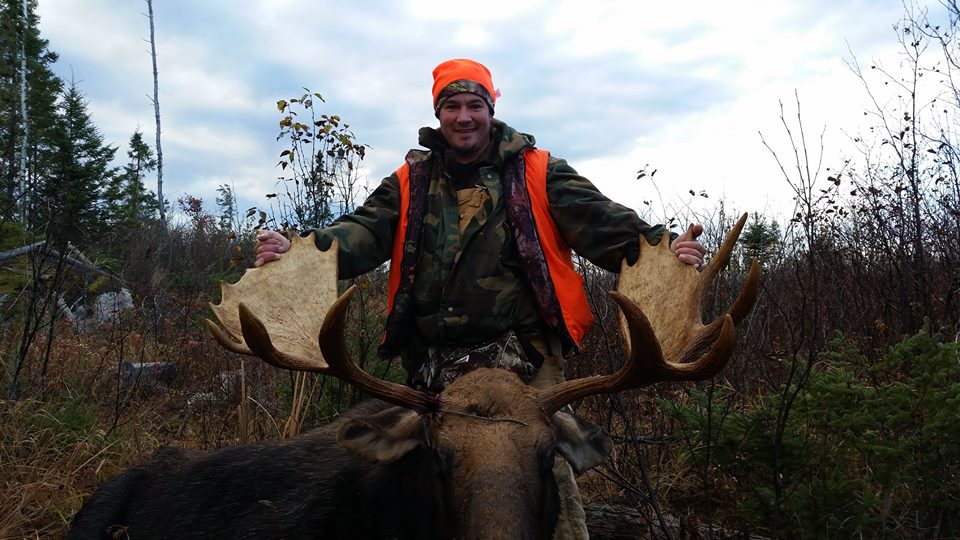 The largest land mammal in our forests is the moose. Camp Narrows Lodge sells 1 moose tag annually, and you can hunt these animals in a variety of ways and we highly recommend a guide. Adult bull moose can exceed 1200 pounds and sport racks more than 60 inches across! Cows generally weigh in the 600-800 pound range. Many hunters choose remote fly-in only locations where the moose population is the most dense.
Moose hunt for sale. Camp Narrows now has 1 bull moose gun tag. Phone for details, 1-866-294-5067.
Information Available Soon!
Ontario Hunting
Camp Narrows Lodge, is a boat-in resort, and can offer you access to acres upon acres of undisturbed wilderness lands. These vast tracts of undisturbed land allow our guests to use tree stands in locations that have rarely if ever been hunted.
Rainy Lake Fishing and Hunting
We have all types of Vacations for you. Starting at $565.00 / person/ week. Deer, moose, waterfowl, grouse and bear hunts also available. Just north of Minnesota, Rainy Lake fishing is some of the For reservations or more information on the camp please contact us. Before you visit us, it is important to preview Ontario's fishing & hunting regulations home page. At this site you will find everything you need to know about licensing, catch quotas and regulations.