Ontario Hunting with Camp Narrows Lodge on Rainy Lake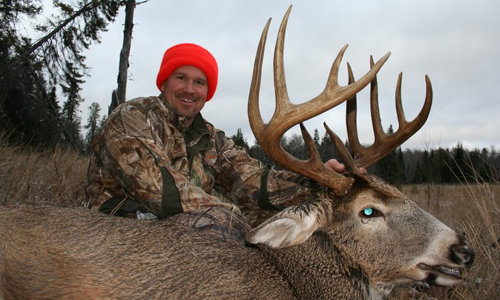 Whitetail Deer Hunting

Camp Narrows Lodge, on Rainy Lake, Ontario, offers hunters an excellent opportunity for Canadian guided whitetail deer hunts. The Rainy River district of Northwestern Ontario, which we are located in the middle of, has miles of unspoiled wilderness to hunt these trophy whitetail bucks. Ontario deer hunting, has become very popular with hunters of all types. The resort, with the help of our guides, offers bow, rifle or primitive weapons hunting.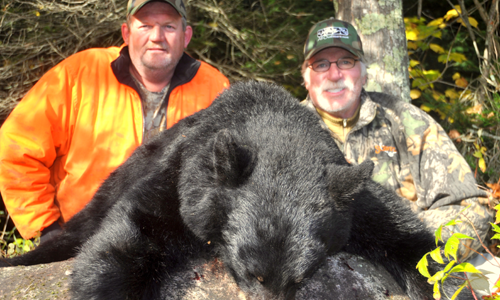 Black Bear Hunting

Camp Narrows Lodge, on Rainy Lake, offers the hunter great opportunities for guided or semi-guided trophy black bear hunting. We are located in the heart of northwestern Ontario, which has a very large bruin population. Our black bear hunting is all done over baits. As Canadian outfitters, we strive to provide you with the best bear hunts in Ontario. We only offer 12 bear hunts per year. This guarantees a large population of trophy bears in our area.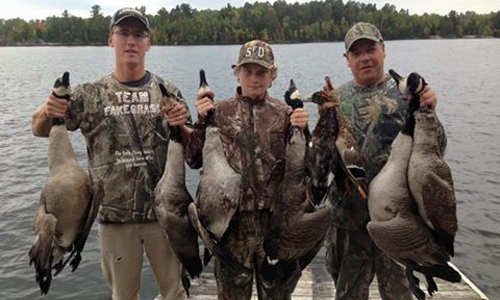 Waterfowl and Upland Bird Hunting

Camp Narrows Lodge, on Rainy Lake offers hunters an incredible unguided or guided duck or Canada goose hunting outfitters package. Ontario duck hunting is awesome because waterfowl flock to our area of Northwestern Ontario to feed on the abundance of wild rice. Our area of Canada has a large population of local ducks and geese, as well, we are located on the prime migration routes for puddle or diver ducks.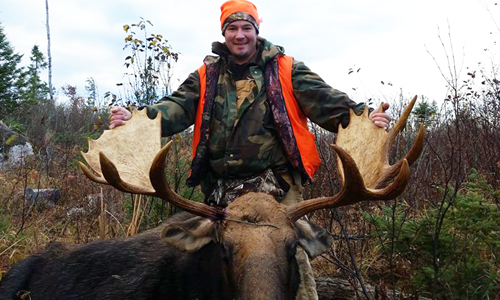 Moose Hunting

The largest land mammal in our forests is the moose. Camp Narrows Lodge sells 1 moose tag annually, and you can hunt these animals in a variety of ways and we highly recommend a guide. Adult bull moose can exceed 1200 pounds and sport racks more than 60 inches across! Cows generally weigh in the 600-800 pound range. Many hunters choose remote fly-in only locations where the moose population is the most dense.
Hunting Camp Narrows Lodge, Ontario for Black Bear, Whitetail Deer, Grouse, and Ducks!
Visit our companion site, www.ontariohunting.ca for more information.
Seasoned hunters and those new to the sport are all welcome to try a little (or a lot!) of fall hunting at Camp Narrows. We offer duck, grouse, black bear, and whitetail deer hunting opportunities. For those who just never can get enough of fishing, we make combination vacations available to our guests.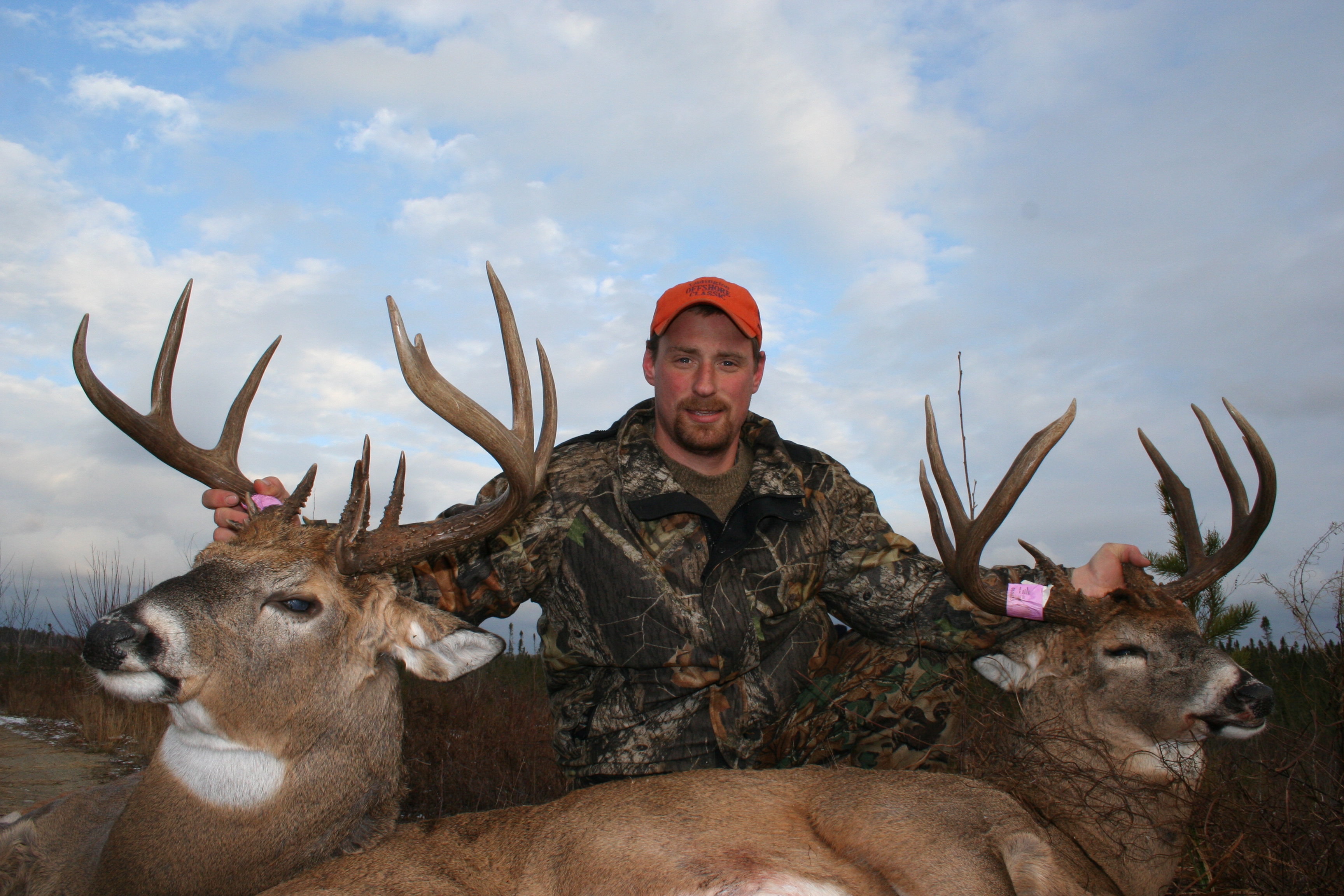 For that diehard outdoorsman, who wants to have it all, we even offer a big three combination package. Experience an unparalleled adventure with a "Deer, Duck and Fish Combo." It should be noted that our area of Northwestern Ontario also offers you plenty of opportunity for grouse hunting.
Northwest Bay on Rainy Lake is a prime duck hunting area. Early in the hunting season we are host to mallards, woodducks, and teals in great numbers. Throughout October we see the "northerns" arrive. Rafts of bluebills, ringnecks, buffleheads, and goldeyes will circle your decoys.
Experience the excitement and rewards of a fully guided deer hunting expedition. We offer both tree stands and hound hunting. Our hound hunts are on islands or point drives, with one guide for every two hunters. Camp Narrows is a boat-in resort, and can offer you access to acres upon acres of undisturbed wilderness lands. These vast tracts of undisturbed land allow our guests to use tree stands in locations that have been unaffected by the ravages of the modern world. Those who can't see lake water without coming down with fishing fever can always maximize their visit by booking a combination deer hunt and fall angling vacation package.
Black bear hunters are always impressed with the size and general good health of the bears in our area. Indulge yourself this fall and book a deluxe full-service, all the frills, American Plan black bear hunt. You can concentrate on your quarry and we will see to all the details. For those who enjoy "baching in the backwoods" you may hit your stride in a housekeekpin' and huntin' vacation package. The fishing is excellent on Rainy Lake in the autumn months. Allow yourself some time out on the lake with a combination fishing and hunting get-away adventure.